Episodes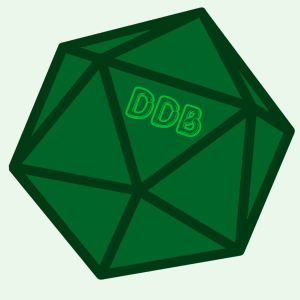 Sunday Sep 27, 2020
Sunday Sep 27, 2020
Our heroes go up against a troublesome foe - a horde of skeletons! Will they survive? What secrets lie deeper in? Will they acquire usable equipment? Grab a drink and join us at the bar!
Drink of the Week: Deep-Sea Diver
Ingredients:
2 oz. Dark Rum
.75 oz. White Rum
.75 oz. Triple Sec
.5 tsp. Powdered Sugar
1 oz. Lime Juice
2 oz. Overproof Rum
.25 oz. Lime Syrup

Steps:
1: Combine ingredients in a shaker with ice.
2: Shake and pour over crushed ice into a chilled glass.
3: Enjoy!