Episodes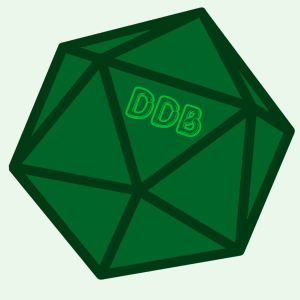 Monday Feb 01, 2021
Monday Feb 01, 2021
Our heroes take some time to recover from their assault on the Crowned Skull Bandits on Floor 3. What does the party do for rest and relaxation (especially in a Hellknight fortress)? Grab a drink and join us at the bar!

Drink of the Week: Devil's Margarita
Ingredients:
1.5 oz. blanco tequila
1 oz. lime juice, freshly squeezed
3/4 oz. simple syrup
1/2 oz. red wine (ideally a fruity medium-bodied wine)
Garnish: lime wheel
Steps:
1: Add the tequila, lime juice and syrup to a cocktail shaker with ice and shake until well-chilled.
2: Strain into a cocktail glass.
3: Float the red wine over the glass by slowly pouring it over the back of a bar spoon.
4: Garnish with a lime wheel.
5: Enjoy!