Episodes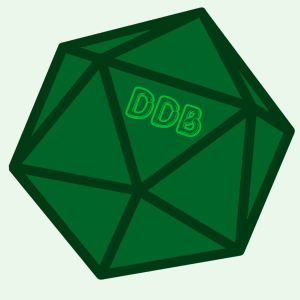 Sunday Feb 07, 2021
Sunday Feb 07, 2021
Our heroes take some time to regroup and learn from their encounters on Floor 3. What new knowledge and powers will they gain? Where is Retha going? Who has the worst accent? Grab a drink and join us at the bar!
Drink of the Week: The Smiling Rabbit
Ingredients:
1.5 oz. Mezcal
.75 oz. Lemon juice
.5 oz. Pineapple-cinnamon syrup
.25 Suze apéritif
.25 oz. Yellow Chartreuse
Garnish: Pineapple leaf
Steps:
1: Add all the ingredients to a cocktail shaker with ice and shake until well-chilled.
2: Strain into a rocks glass over fresh ice, and garnish with a pineapple leaf.
3: Enjoy!