Episodes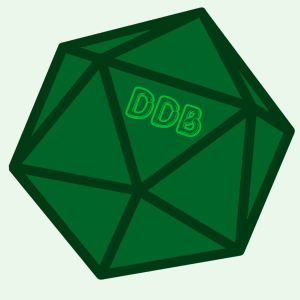 Monday Jul 20, 2020
Monday Jul 20, 2020
After a harrowing encounter with some dangerous goblins, our heroes do some exploration! What mysteries lie within Floor One - The Tower Ruins? What will they uncover? Will Gareth display poor tactics again? Grab a drink and join us at the bar!
Ingredients:
1.5 oz. cognac
.75 oz. orange liqueur
.75 oz. lemon juice, freshly squeezed
Garnish: orange twist
Garnish: sugar rim (optional)
Steps:
1: Coat the rim of a coupe glass with sugar, if desired, and set aside.
2: Add all ingredients into a shaker with ice and shake.
3: Strain into the prepared glass.
4: Garnish with an orange twist.
5: Enjoy!