Episodes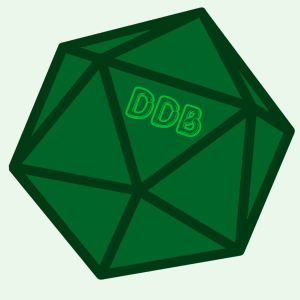 Monday Mar 08, 2021
Monday Mar 08, 2021
Our heroes sadly leave the company of the impeccable Geg for . . . a leopard mauling Ray. What is the mysterious undulating eye monster? Will the leopards eat Ray's face? Did Garrett get his e-bucks? Grab a drink and join us at the bar!
Drink of the Week: Blue Lady
Ingredients:
1.5 oz. Blue Curaçao
1 oz. Dry Gin
.75 oz. Lemon Juice
Garnish: Maraschino Cherry
Steps:
1: Fill an iced shaker with all ingredients.
2: Shake vigorously and strain into a glass.
3: Garnish with the cherry.
4: Enjoy!