Episodes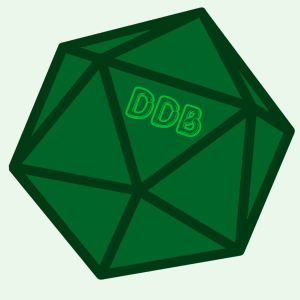 Monday Mar 15, 2021
Monday Mar 15, 2021
Our heroes continue their combat against the div! What manner of magic does this undulating eyeball monster possess? Will our heroes defeat it? What else exists on Floor 6 - The Clockwork Maze? Grab a drink and join us at the bar!

Drink of the Week: Blind Russian

Ingredients:
.75 oz. Irish Cream
.75 oz. White Chocolate Liqueur
.75 oz. Coffee Liqueur
.5 oz. Butterscotch Schnapps
Milk to taste

Steps:
1: Combine all ingredients in a shaker.
2: Shake thoroughly to combine.
3: Strain into a chilled glass.
4: Enjoy!