Episodes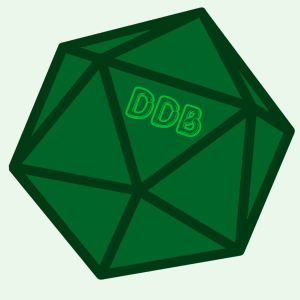 Monday Apr 05, 2021
Monday Apr 05, 2021
Our heroes face off with the master of the Clockwork Maze - Klarkosh! Who will survive? Who will fall? Who will suffer a fate possibly worse than death? Grab a drink and join us at the bar!
Drink of the Week: Gold Rush
Ingredients:
2 oz. Bourbon
1 oz. Honey syrup
.75 oz. lemon juice, freshly squeezed
Garnish: lemon peel
Steps:
1: Add the bourbon, honey syrup and lemon juice into a shaker with ice and shake hard for 30 seconds.
2: Strain into a chilled rocks glass with one large ice cube.
3: Garnish with a lemon peel.
4: Enjoy!