Episodes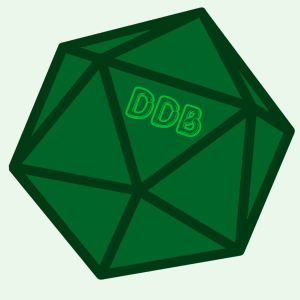 Monday Jul 12, 2021
Monday Jul 12, 2021
Our heroes continue exploring Floor 7 - Shrine of the Awakener! What secrets lie beyond the lair of the Necrophidius? Grab a drink and join us at the bar!
Drink of the Week: Gelatinous Cube
Ingredients:
1 oz. Lime Cordial
2 oz. Bourbon
1 Gelatin Cube
Lemonade
Steps:
1: Combine lime cordial and bourbon in a highball glass.
2: Top with lemonade
3: Add pre-prepared or home-made cold gelatin cube to drink.
4: Enjoy!