Episodes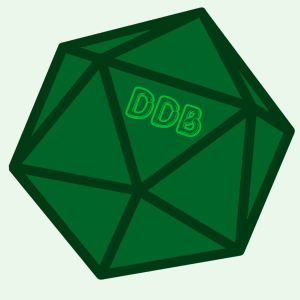 Monday Aug 09, 2021
Monday Aug 09, 2021
Our heroes stop to breath and buff before the climactic boss battle of Floor 7 - Shrine of the Awakener! Grab a drink and join us at the bar!
Drink of the Week: Gelatin Shots

Ingredients:
3 oz. flavored gelatin mix
1 cup water boiling
.5 cup water cold
.5 cup vodka
10 2 oz. plastic cups with lids
Steps:
1: Lay out plastic cups on a baking sheet without the lids on. Set aside.
2: Place gelatin mix in a medium mixing bowl or 4-cup liquid measuring cup. Pour in boiling water and whisk until gelatin is completely dissolved. Pour in vodka and cold water. Whisk to combine.
3: Pour the mixture into each plastic cup, filling until almost full.
4: Refrigerate the shots for 2-3 hours or until set. Put lids on cups and store in the fridge until ready to serve.
5: Enjoy!