Episodes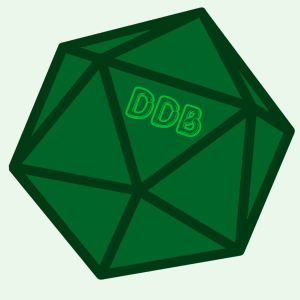 Monday Aug 23, 2021
Monday Aug 23, 2021
Our heroes square off with Sartoss, Priest of Kro'akoth! What foul future awaits in the excitement of Episode 50? Grab a drink and join us at the bar!
Drink of the Week: Cobra's Fang
Ingredients:
1 oz. Rum
1 oz. 151-proof Rum
.5 oz. Falernum
.5 oz. Juices
.5 oz. Fresh Orange Juice
.75 oz. Fassionola Syrup
2 dashes Angostura Bitters
2 dashes Absinthe
orange slice (for garnish)
Pineapple Spears (for garnish)
Steps:
1: Add all ingredients except the garnishes to a shaker tin and shake with ice.
2: Strain into a glass.
3: Add fresh ice and garnish wildly.
4: Enjoy!