Episodes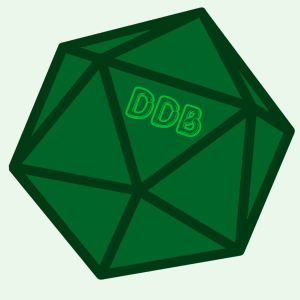 Monday Oct 18, 2021
Monday Oct 18, 2021
Our heroes regroup after a dangerous combat in the sauna. What mysteries lie in the rest of Floor 8? Will our heroes triumph? Or will they end up beyond the scope of the adventure? Grab a drink and join us at the bar!
Drink of the Week: The Hobo King
Ingredients
1.5 oz. Dry Gin
.5 oz. Sweet Vermouth
2 dashes Orange Bitters
1 oz. Lemon Juice
.5 oz. Honey Syrup
.25 oz. Campari floater
Garnish (optional): Orange Peel
Steps:
1: Combine all ingredients (but campari and orange) into a mixing tin.
2: Shake and strain into a chilled glass.
3: Add the campari as a floater.
4: Garnish with orange peel.
5: Enjoy!