Episodes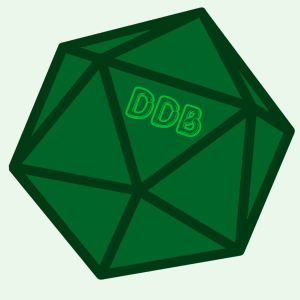 Monday Nov 01, 2021
Monday Nov 01, 2021
Our heroes continue the early dungeon boss battle against Sartoss, Sanaz, and the dread Uzar-Kus! Who will live? Who will die? Grab a drink and join us at the bar!
Drink of the Week: Harvest Punch
Note: This is for a punch bowl, not a single serving cocktail. Please drink responsibly.
Ingredients:
.5 gallon Apple Cider
1 (750 mL) bottle chilled Prosecco
1 cup Vodka
2 (12 oz.) cans of Ginger Beer
3 Apples, sliced
2 Oranges, sliced into triangles
8 Cinnamon Sticks
Garnish on Rim: Cinnamon Sugar
Steps:
1: Combine all ingredients in a punch bowl with ice. Stir gently.
2: Using an orange slice, wet rim of glasses, then dip into cinnamon sugar, turning to coat. Serve punch in rimmed glasses.
3: Enjoy!