Episodes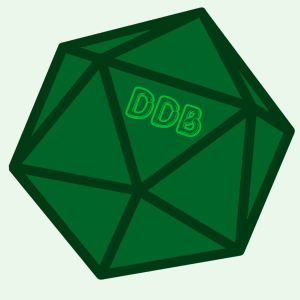 Monday Nov 15, 2021
Monday Nov 15, 2021
Our heroes are down a party member! Will they retreat? Will they press on? But wait, who's that? Grab a drink and join us at the bar!
Drink of the Week: Ball & Chain

Ingredients:
2 oz. Berry-flavored Vodka
1 oz.  Orange Liqueur
1 splash Lime Juice
Garnish: Blueberries
Steps:
1: Combine vodka, liqueur, and lime juice into shaker. Shake vigorously.
2: Strain into glass.
3: Garnish with blueberries.
4: Enjoy!