Episodes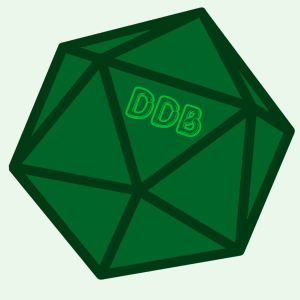 Monday Nov 29, 2021
Monday Nov 29, 2021
Our heroes continue pushing forward in Floor 8 - The Circle of Vissk-Thar! What monstrosities await in this unusually long combat corridor? Grab a drink and join us at the bar!
Drink of the Week: Oswald's Corridor
Ingredients:
Absinthe
1 Sugar Cube
.5 oz. Punt e Mes Vermouth
.5 oz. Cherry Liqueur
2 oz. Bourbon
2 Orange Peels (one for garnish, one for the recipe)
Steps:
1: Pour absinthe into glass and roll to coat. Discard the excess.
2: Combine all ingredients into a mixing glass. Squeeze orange peel and drop into mixture. Stir to combine until sugar is dissolved.
2a (optional): Light the absinthe glass on fire before pouring the cocktail mixture.
3: Strain into absinthe-rinsed glass and garnish with the second peel.
4: Enjoy!