Episodes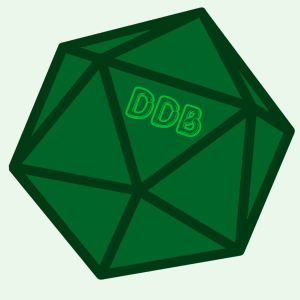 Monday Jan 10, 2022
Monday Jan 10, 2022
Our heroes venture deeper into Floor 8! What woerm and woerm-adjacent creatures await? Grab a drink and join us at the bar!
Drink of the Week: Worms Down Under
Ingredients:
2 oz. Vodka
3 oz. Pineapple Juice
.25 oz. Blue Curacao Syrup
3 oz. Sparkling Water
Garnish: Gummy Worms (of your choice)

Steps:
1: Combine vodka and pineapple juice in a shaker. Shake thoroughly to mix.
2: Pour over ice.
3: Top with sparkling water and syrup.
4: Garnish with worms.
5: Enjoy!