Episodes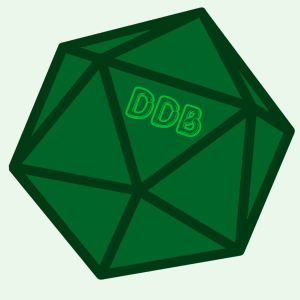 Monday Feb 21, 2022
Monday Feb 21, 2022
Our heroes finish the fight against the devastating Uzar-Kus and his sinful pet! Who wins? Who loses? Grab a drink and join us at the bar!
Drink of the Week: Burnt Citrus

Ingredients:
1 oz. Bitter Orange Liqueur
1 oz. White Rum
.5 oz. Fresh Lemon Juice
.75 oz. Simple Syrup
.25-.5 oz. 151-Proof Rum
1/2 Lemon Shell
Steps:
1: Combine the orange liqueur, white rum, lemon juice and simple syrup in a cocktail shaker filled with ice. Shake for 30 seconds. Strain into a rocks glass or large cup.
2: Float the lemon shell in the glass and fill with the 151-proof rum. Using a long match or lighter, very carefully ignite the rum. To extinguish the flame, use a spoon or stirrer to press the lemon into the cocktail.
3: Enjoy!