Episodes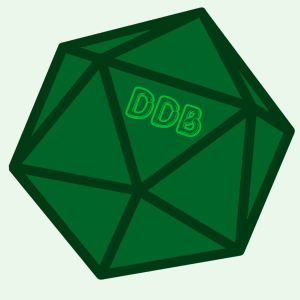 Monday Mar 07, 2022
Monday Mar 07, 2022
Our heroes clear Floor 8 at long last! But with two allies dead, what will the party do? Grab a drink and join us at the bar!
Drink of the Week - Lawful Libation
Ingredients:
.5 oz. "Navy Strength" White Rum
1 oz. Gold Rum
.5 oz. Dark Rum
.5 oz. Apricot Brandy
.5 oz Lime Juice
.5 oz. Honey Syrup
.5 oz. Grenadine.
4 oz. Crushed Ice
Garnish: Dried Apricot, Nutmeg, Lime Wheel
Steps:
1: Combine all ingredients into blender with ice. Flash-blend all ingredients for 5 seconds.
2: Pour into double old-fashioned glass. Top with additional ice if needed.
3: Garnish with all garnish items.
4: Enjoy!