Episodes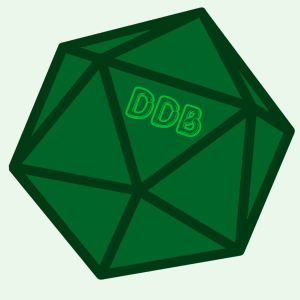 Monday Aug 17, 2020
Monday Aug 17, 2020
HELLO PEOPLE. TOECRUSHER HERE WITH THINK-THOUGHTS. WRITEY MAN SAY HE TELL PEOPLE WHAT TOECRUSHER THINK. TOECRUSHER THINK YOU SHOULD LISTEN TO THIS EPISODE. IT HAS TOECRUSHER IN IT! TOECRUSHER LIKE FRIENDS. MANY FRIENDS! WRITEY MAN, POINTY LADY, YELLY LADY, SMART MAN, WRITEY MAN, AND BUTTERFLY MAN ARE ALL TOECRUSHERS FRIENDS! TOECRUSHER LIKE PEOPLE, GIVE OUT SECRET TOECRUSHER DRINK RECIPE!
TOECRUSHER DRINK YUMMY DRINK! 
Edit: Hey this is the stenographer, Ray. Toecrusher's "drink" is actually a classic cocktail known as the Korvosa Mule. It's a pretty simple recipe:
Drink of the Week: Korvosa (Moscow) Mule
Ingredients:
1.5 oz. vodka
.5 oz. lime juice
Ginger Beer (Exact measurement dependent on glass)
1 lime wedge (garnish)
Optional: Copper Mug
Steps:
1: Combine all ingredients into a glass (preferably a copper mug or other such vessel).
2: Garnish drink with lime wedge.
3: Enjoy!