Episodes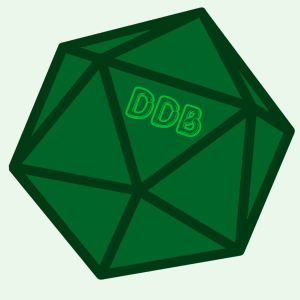 Monday Aug 22, 2022
Monday Aug 22, 2022
Our heroes enter Floor 10 - The Magma Vault! What shiny trinkets will they encounter there? Grab a drink and join us at the bar!

Drink of the Week: Jade Crystal

1 oz. Lemon Vodka
1 oz. Melon Liqueur
1 oz. Blue Curaçao
2 oz. White Grapefruit Juice
.5 oz. Lemon Juice
Lemon-Lime Soda
Garnish: Cherry

Steps:
1: Combine all ingredients but soda into a shaker. Shake well.
2: Strain into a glass with ice and top with soda.
3: Garnish with cherry.
4: Enjoy!