Episodes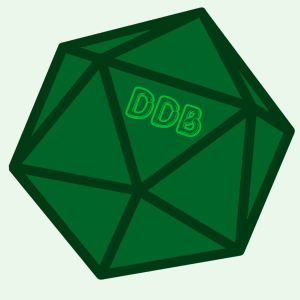 Monday Oct 17, 2022
Monday Oct 17, 2022
Our heroes seek out the source of the voice deep in Floor 10! Who is it? Grab a drink and join us at the bar!

Drink of the Week: Lava Flow

1 oz. Light Rum
1 oz. Coconut Rum
2 oz. Strawberries
2 oz. Pineapple Juice
2 oz. Coconut Cream
1 Banana
1 cup Crushed Ice
Garnish: Pineapple Wedge
Steps: 
1: Add the two rums and strawberries into a blender and blend until smooth.
2: Pour the blended mixture into a pitcher or mixing glass and rinse the blender.
3: Add the pineapple juice, coconut cream and banana into the blender with crushed ice and blend until smooth.
4: Pour both blends into a tall glass from opposite sides, and watch the strawberry mixture rise to the top like lava.
5: Garnish with a pineapple wedge.