Episodes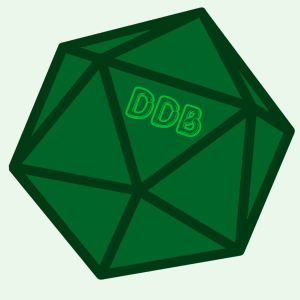 Monday Aug 24, 2020
Monday Aug 24, 2020
TOECRUSHER STILL HERE. WRITEY MAN STILL TAKING THINK THOUGHTS. TOECRUSHER WANTS TO CRUSH TOESES. GIB TOECRUSHER TOESES TO CRUSH! CRUSH LIZARD TOESES! TOECRUSHER GIVE FRIENDS DRINK RECIPE. SECRET TOECRUSHER RECIPE NAMED FOR TOECRUSHER.

Edit: Hey, Ray here again. I decoded Toecrusher's drink recipe from the pictures she gave me while trying to eat my pens. Here you go.

Drink of the Week: Green Goblin
Ingredients:
.5 oz. vodka
.5 oz. peach schnapps
.5 oz. coconut rum
.5 oz. sour apple liqueur
.5 oz. sweet and sour mix
Lime wedge for garnish

Steps:
1: Combine all items in a shaker with ice.
2: Shake well and serve over fresh ice with your lime wedge.
3: Enjoy!