Episodes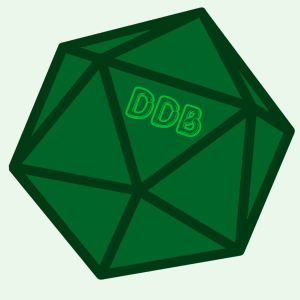 Monday Nov 28, 2022
Monday Nov 28, 2022
Our heroes deal with more weird things! What's behind this oozy fellow? Grab a drink and join us at the bar!

Drink of the Week: Lava Flow
1 oz. Light Rum
1 oz. Coconut Rum
2 oz. Strawberries (fresh or frozen)
1 Small Banana
2 oz. Coconut Cream
2 oz. Unsweetened Pineapple Juice
1 cup Ice
Garnish (optional): Pineapple Wedge
Steps:
1: Blend the two rums and strawberries in a blender until a smooth paste has formed. Pour mixture into a tall collins or hurricane glass.
2: Rinse blender. Blend banana, coconut cream, and pineapple juice with ice until smooth.
3: Slowly pour mixture into glass with red rum mix. Watch strawberry mixture oozing its way to the top along the sides of the glass, creating a flowing lava effect. Garnish with a pineapple wedge and paper umbrella, if desired.
4: Enjoy!