Episodes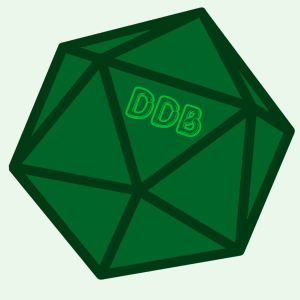 Monday Jan 23, 2023
Monday Jan 23, 2023
Our heroes encounter the ancient corrupted guardians of Floor 12 - The Shadowflames! Will they survive? Grab a drink and join at the bar!
Drink of the Week:
Nesnora's Flame
Ingredients:
1 oz. Clément Rhum Agricole Martinique
1 oz. 151 Overproof Rum
.5 oz. Navy Strength Rum
.25 oz. Bénédictine Liqueur
.25 oz. Orange Curaçao
.25 oz. Lime Juice
1 oz. Pineapple Juice
.5 oz. Passion Fruit Syrup
Garnish: Sugar Cube
Steps:
1: Soak sugar cube in 151 overproof rum.
2: Combine all ingredients into mixing tin. Shake well.
3: Pour into glass without ice. Add ice to glass after mixture.
4: Place 151 soaked sugar cube on top of ice.
5: Light sugar cube on fire.
6: Submerge sugar cube into drink to extinguish the flame.
7: Enjoy!