Episodes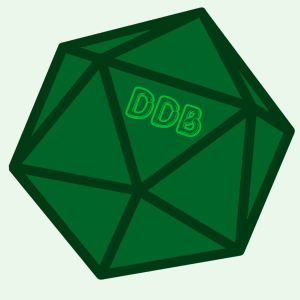 Monday Mar 06, 2023
Monday Mar 06, 2023
Our heroes square off with the priest of Hastur, Yarrix, and her two devils Stomper and Chomper! Who will emerge victorious? Grab a drink and join us at the bar!
Drink of the Week: Dragon's Heart

Ingredients:
1.5 oz. Aged Rum
.75 oz. Mezcal
.75 oz. Elderflower Cordial
.5 oz. Ginger Liqueur
1.5 oz. Blood Orange Juice
3 Lime Wedges
Aromatic Bitters
Garnish: Blood Orange Slice
Steps:
1: In a cocktail shaker, add the lime wedges, elderflower cordial, and 3 drops of bitters. Muddle well.
2: Add the rum, mezcal, ginger liqueur, and blood orange juice, and fill the shaker with ice. Shake vigorously.
4: Strain into a chilled cocktail glass.
5: Garnish with 2 drops of bitters and a blood orange slice. 
6: Enjoy!