Episodes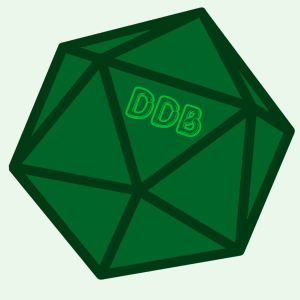 Monday Jun 12, 2023
Monday Jun 12, 2023
Our heroes continue exploring Floor 13 - The Pleasure Gardens! What sultry souls await them deeper in? Grab a drink and join us at the bar!
Drink of the Week: Sassy's Steamer
Ingredients:
1.75 oz. Aged Rum
.25 oz. Cointreau
.25 oz. Apricot Liqueur
.5 oz. Mescal
.75 oz. Demerara Syrup
1 oz. Pineapple Juice
.5 oz. Lime Juice
Garnish (Optional): Dried Apricot & Orange Peel
Steps:
1: Combine all ingredients but Mezcal in a mixing tin over ice. Shake to combine.
2: Strain into a glass with fresh ice.
3: Float Mezcal on top.
4: Garnish.
5: Enjoy!