Episodes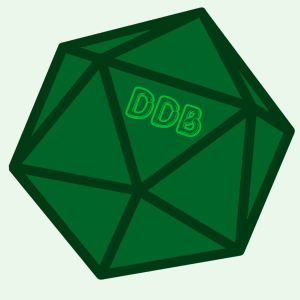 Monday Aug 21, 2023
Monday Aug 21, 2023
Their rematch with Klarkosh complete, the party continues onward on Floor 14 - The Throne of Azlant! What cool armored warriors await them? Grab a drink and join us at the bar!

Drink of the Week: Electric Lemonade

Ingredients:
.5 cup Sugar
.5 cup Water
.25 cup Kudzu Petals
1.5  oz. Lemon Juice
1.5 oz. Gin or Vodka
Non-alcohol variant: Replace gin or vodka with club soda or other carbonated water beverage.

Steps:
1: In a pot over medium-high heat, combine sugar and water and bring to a boil.
2: Once sugar has dissolved, remove the pot from the heat and add kudzu flowers.
3: Let steep until the mixture is room temperature, then strain into an airtight container.
4: Pour syrup into glass with ice.
5: Pour lemon juice into glass.
6: Add liquor or sparkling water of choice.
7: Enjoy!